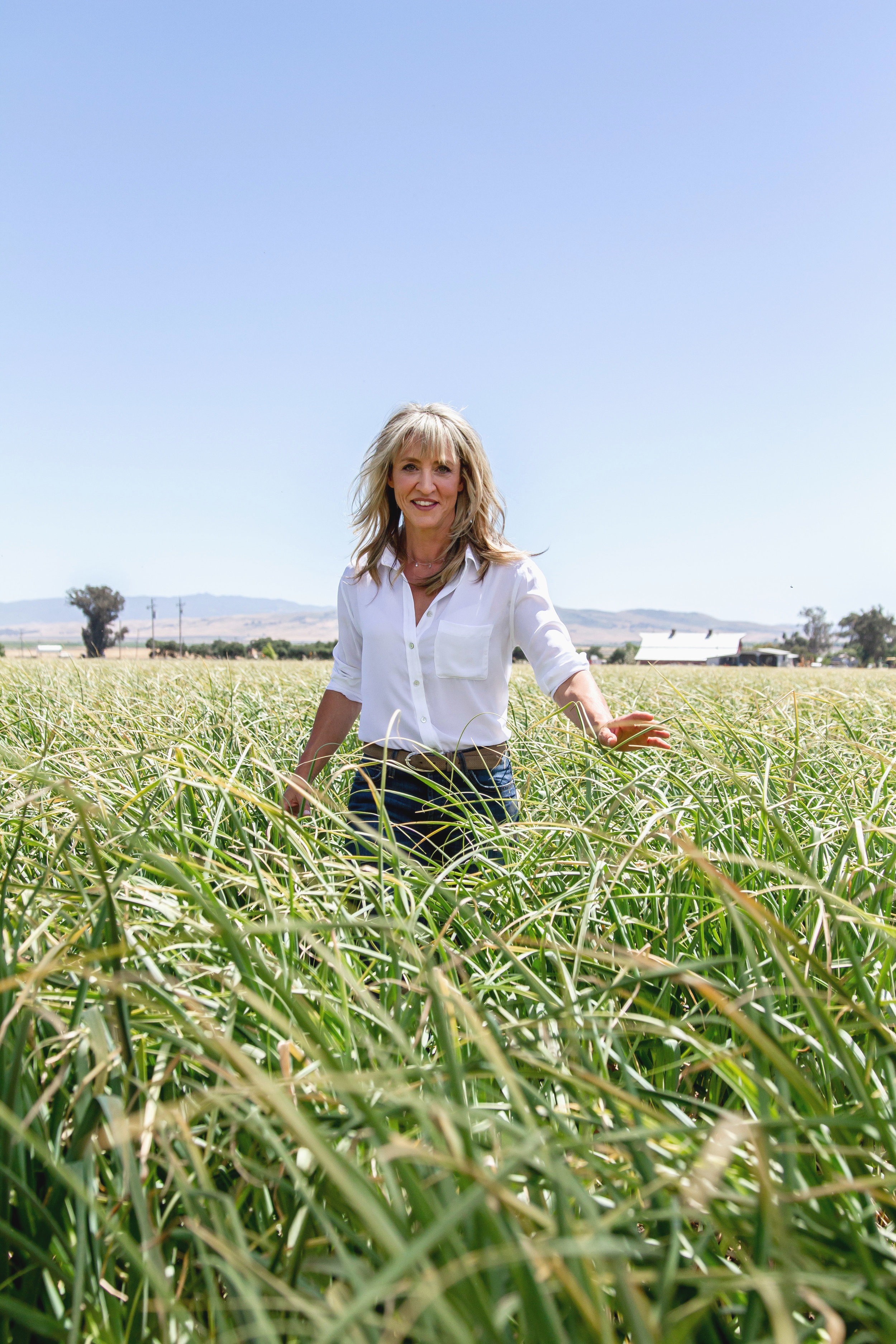 Laura McIntosh
Television Host | producer | Speaker | Cookbook | Author | Mother
Laura is the executive producer of the Emmy and James Beard award nominated nationally syndicated traveling cooking show, Bringing It Home with Laura McIntosh, currently airing on PBS and Create networks. Laura and her production company, M Entertainment, travel the world on a quest for fresh and Bringing It Home, to you. Known to most as the Ryan Seacrest of "fresh" by bringing together farming, cooking, eating, traveling and living along with the cultural stories that connect us all. Laura's roots run deep, growing up in the small agricultural town of Linden, California where her family has been farming for over five generations. This lineage has fueled her passion to helping people everywhere understand the where, when, how and the why of cuisine. Where does it come from? How to eat it healthier and fresher and why it all matters.
She is a master of multimedia marketing techniques that yields extraordinary results for her numerous Fortune 500 clients. Laura continues to showcase fresh food and cuisine as a lifestyle on her show with the support of such respected companies as Lexus, Gallo, Dole, Fresh Express, and Diamond of California to name a few. One example of her support for "fresh" outside of the television show is seen in a comprehensive advertising campaign for Frito-Lay that broke the world's record for most Facebook page likes in a 24 hour period (1.9 million).
Laura has traveled and filmed in such places as Spain, Costa Rica, Columbia, Tasmania, Thailand, Alaska, Italy, Germany, China, and Japan. She contributes her time to charitable organizations, and to our troops. Laura traveled to Afghanistan with Chef Robert Irvine, Steve Kaplan, Lou Holtz and other celebrities to help feed 5,000 troops a gourmet American meal.
Awards
"Bringing It Home with Laura McIntosh was a 2008-2012 Emmy and 2005 James Beard Award nominee. It has won the Albertson's 2004 Presidents Partnership Award, numerous Telly and Aurora Awards, and the 2008 Communicator Award." —