Uje
Uje oil bar has become inevitable stop in Split for gastro tourists and those who are yet to become ones. Oil bar is more than a restaurant: we offer an extremely rich selection of olive oils, and our staff is well educated for the presentation of olive oils and wines as well. Our menu is based on the traditional Dalmatian cuisine, presented in a modern way in a very attractive interior.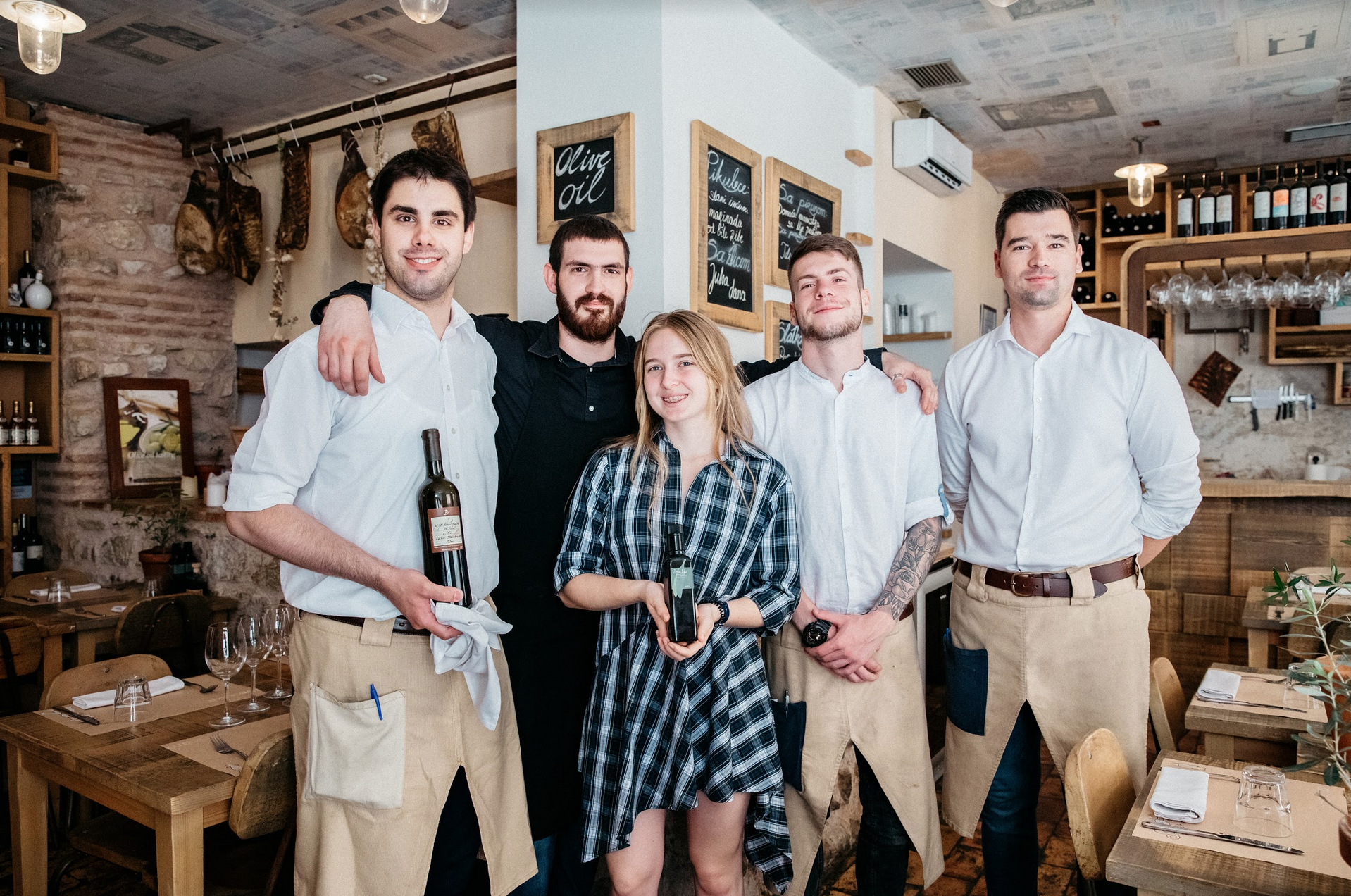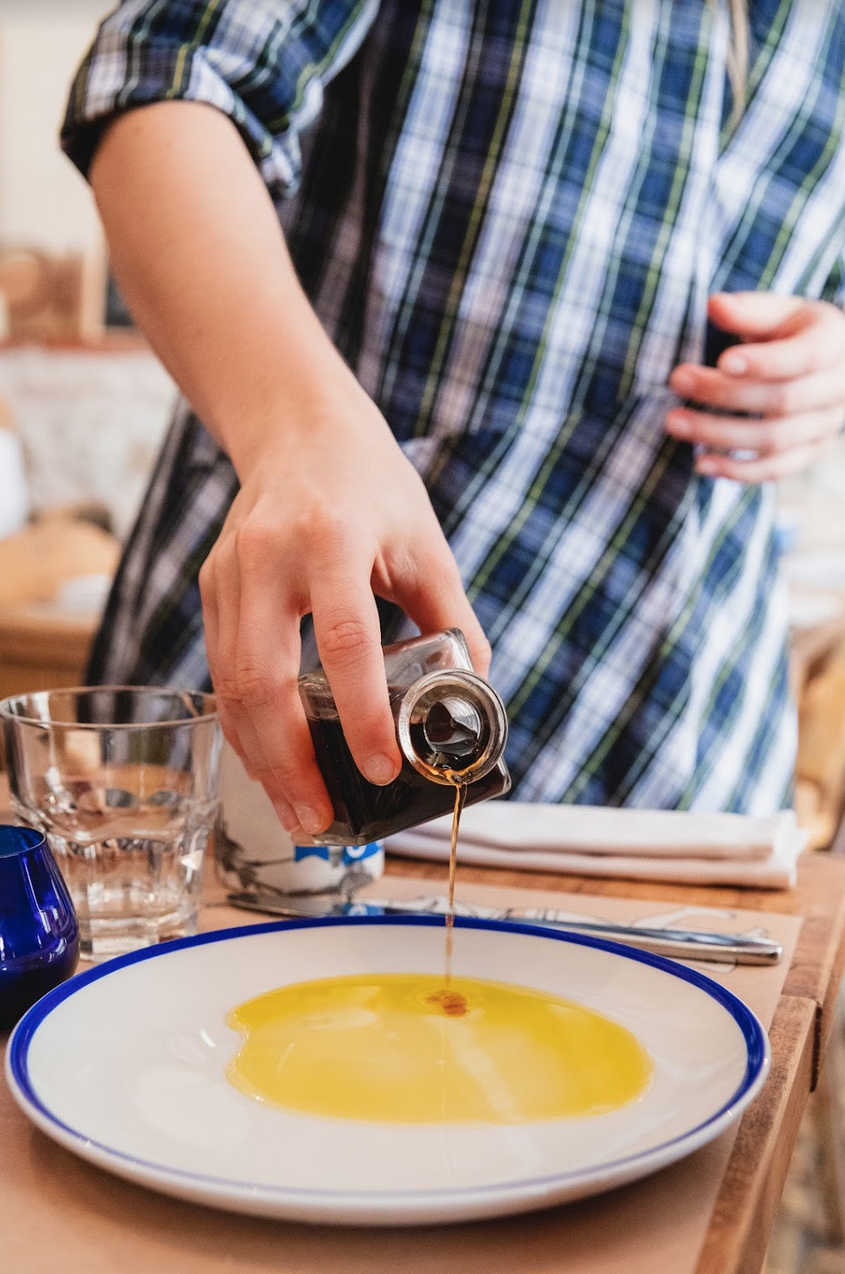 Uje Oil Bar opened back in 2013. It is a beautiful inside and out with surrounding Uje shops throughout Croatia. Uje Oil Bar which is in Split, Croatia it is perfectly located inside the city walls. Walking into Uje, you are greeted with warm welcomes and a staff that is excited to share the experience they are offering. Uje has a small selection of small plates with an olive oil tasting option. This olive oil tasting experience is the best way to explore Croatian olive oil. With a guide to show you the way through the scents and flavors in the olive oil, it is a great experience to understand the difference in flavors and the enhancement in foods that olive oil can give. You can also buy the olive oils (which is highly recommended), olive based products and salt. For dessert, their ice cream with olive oil on top, though sounds interesting, it was our favorite dessert and was simply life changing. Uje is a wonderful place to sit back, relax and eat delicious food. When visiting Split, we recommend making a reservation and dining at Uje with their olive oil tasting.
Click the link below to learn more.
Olive Oil Tasting
Join us within the walls of Diocletian's Palace! Our trained olive master will guide you through the world of olives – from the ancient tradition to modern production. Learn how to smell, taste and enjoy three different types of olive oil, pairing them with Dalmatian delicacies, every day at 11.a.m. and 5 p.m.
Every day
12.00 – 24.00
phone: 095 200 8008
e-mail: info@oilbar.hr
All photos are subject to copyright and can be purchased by Lucianna McIntosh