Grgic
The grapes for our excellent wines are used only from the best vineyards from the region Peljesac and Korcula. We take great care about all components of our wines that they are grown Ecological, so as to ensure the top quality of our wines.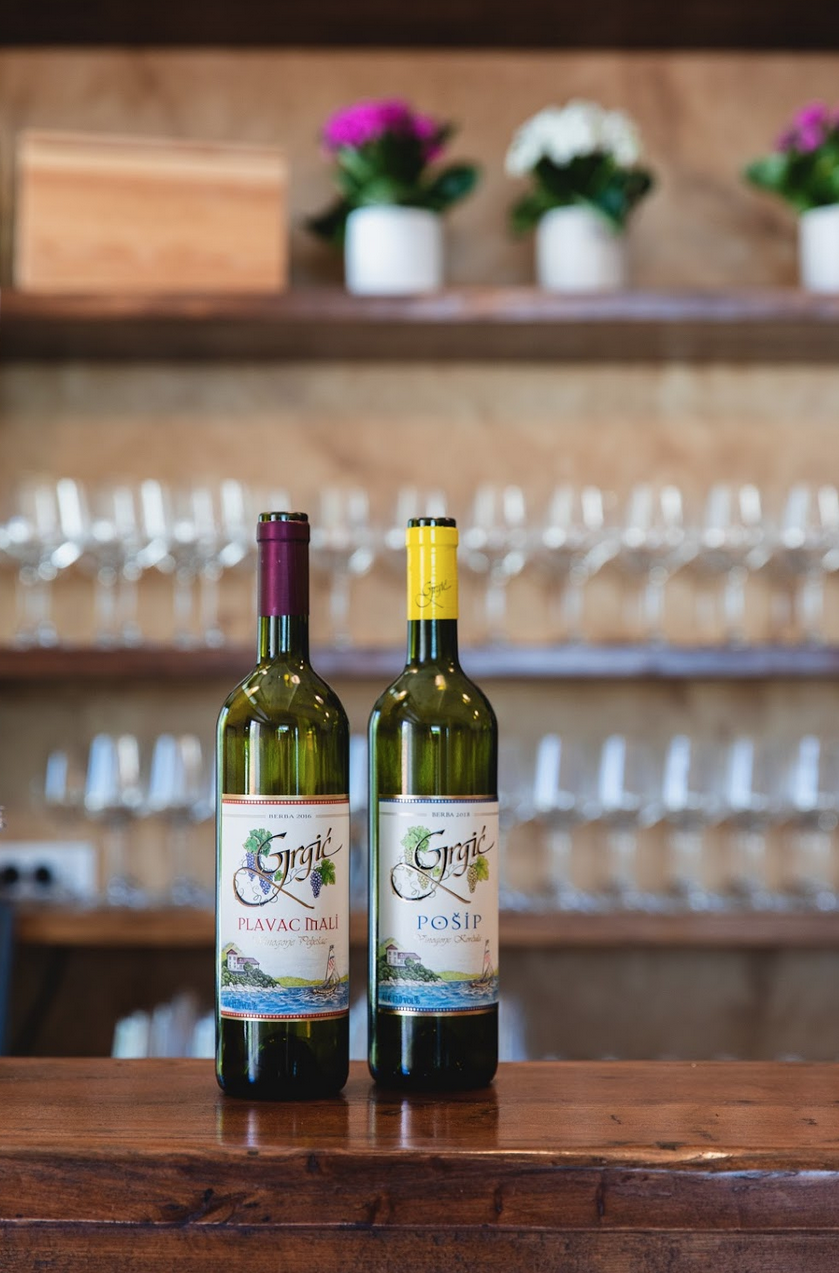 Located beautifully just above the village of Trstenik, Grgic winery is still run by the family of the infamous Napa Valley winemaker Miljenko Grgić. Visiting this winery is perfect for all wine lovers in the world. With spectacular views and delicious wines, this makes for the perfect day trip from Dubrovnik. Not only will you have a tasting but it can also be paired with an exquisite antipasti platter that will compliment the wine perfectly. Learn more about the history of Croatian wines, the history of the Grgić family, and why it is one of Bringing It Home's favorite places in Croatia. It is here where you can relax with a glass of wine and look off into the Adriatic Sea. It truly is a perfect place to have a perfect day.
Click the link below to learn more and book your reservation
Miljenko Grgić
"There is no sure-proof scientific formula for making great wines. Over the years I have learned to communicate with the wines and how to nurture them. I realized that you don't make wine only with your head and your senses. You make wine with your heart. You have to pour your heart and your love into the wine."
A tradition that lasts for over 40 years
Grgić Vina was established in 1996 by legendary Napa Valley winemaker, Croatian-born Miljenko "Mike" Grgich, his daughter, Violet Grgić and his nephew Ivo Jeramaz. Dedicated to the art of winemaking, Mike started the winery to produce the finest wines from native Dalmatian grapes.

The winery is located in Trstenik on the Peljesac peninsula, with a stunning view over the Mediterranean Sea, north of the historic walls of the port of Dubrovnik, in the Southern wine region of Croatia.

Although Miljenko has received countless gold medals and the highest possible accolades for his California-made-wines, those dearest and most meaningful to him are the ones he received for his POŠIP and PLAVAC MALI in Croatia.

All wines made in at Grgić Vina in Trstenik have been judged to be ''VRHUNSKA VINA'' (top premium wines), and his 1996 Plavac mali has twice been recognized as the BEST red Croatian wine on the market.
The wine cellar is located in Trstenik on the peninsula Peljesac in Croatia.
The winery is open every day from 09:00 – 19:00.
Tel.: 00385 20 748 090
Fax.: 00385 20 748 090
E-mail: info@grgic-vina.com
All photos are subject to copyright and can be purchased by photographer Lucianna McIntosh